Styled Shoot
Photographers Retreat and Styled Wedding Shoot – Retiro Sambana, Spain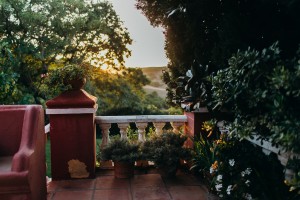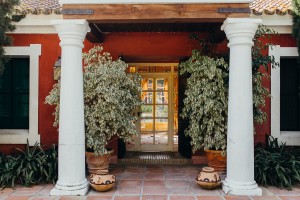 17th-20th  June 2019
8 Photographer spaces & 8 non-shooting partners only.
 This shoot is taking place from 17th – 20th of June 2019 at Retiro Sambana near Sotogrande, Andalucia Spain. The two shoots will comprise of a Bridal shoot, with a real couple on the afternoon/evening of the 18th June and a Lifestyle shoot, (with a different couple) in a Spanish mountain pueblo on the afternoon/evening of the 19th June. A welcome dinner made by a top local chef is planned for the arrival evening on the 17th. A wrap up party will be held on the last night. Three nights accommodation, yoga, food and drinks are all included.  Transport to the venue will be provided from Malaga Airport with 2 pick-ups on the 17th June.
Retiro Sambana is a photographer's dream, it is very aesthetically pleasing and boho with amazing decor and lots of little details in the common areas. The grounds have everything – olive groves with a lake and a beautiful mountain view. There are large gardens, a swimming pool and a couple of tree lined alleyways. Retiro Sambana only started doing weddings last year and it's not known to many photographers so you will get exclusive images! This is the first ever photography workshop at Retiro Sambana. 
This is what's planned :
17th June – Check in and Welcome dinner.
18th June – Morning yoga, breakfast, lunch, bridal shoot (with real couple) and dinner at the venue.
19th June – Morning yoga, breakfast, lunch, lifestyle shoot (with real couple) in a white Spanish village, wrap up and closing Party/BBQ.
20th June – Breakfast, checkout and a free day to explore the coast, the mountains and set up your own shoot if you wish.
The price is £680* and includes:
– three nights accommodation at Retiro Sambana
–  all food & drinks
– transport to the venue (from Malaga airport) and to locations
– shooting fee, model fee, florist fee
– yoga, pool and everything else the venue has to offer!
*Flights and partner fee are extra.
You will be able to bring your boyfriend, girlfriend, husband or wife for a small supplement of £150. This price includes all accommodation costs, food and drink. There is enough room for everyone to bring a partner should they wish. There's a pool and plenty of space for everyone not involved in the shoots to relax in. Please feel free to browse the gallery here – https://www.retirosambana.com/gallery  The style of the shoot is boho with a Moroccan vibe, please see our Pinterest board: Sambana Styled Shoot
Please email radka.horvath@gmail.com or paula@hellosugarphoto.com for more information or to book. Join our group on Facebook to keep up to date with travel plans and meet fellow photographers who already booked. https://www.facebook.com/groups/271286730088920/
Bookings will be taken on a first come first served basis! 😉