About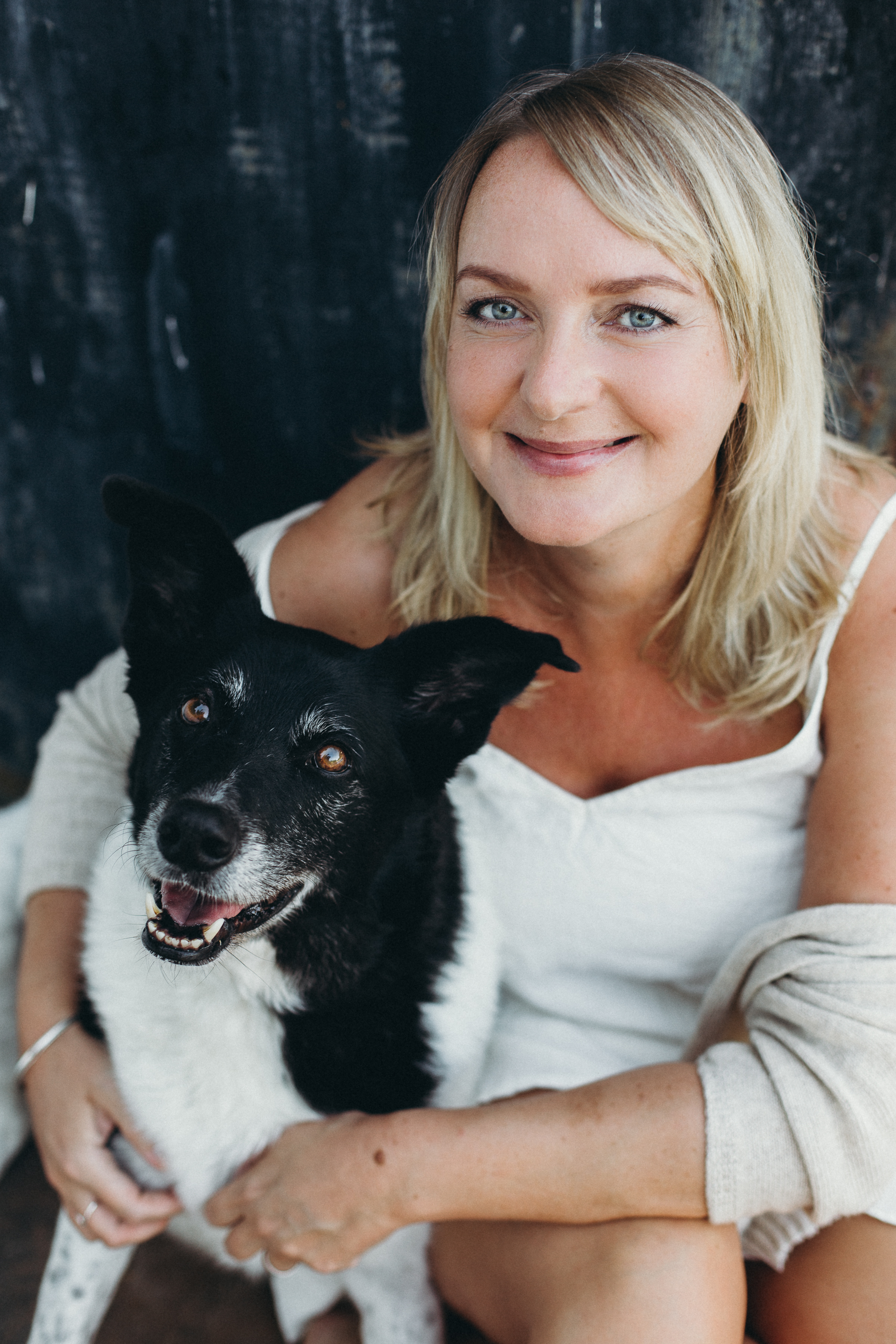 Hi, I'm Radka, a Wedding photographer based in Gibraltar and Spain. I work with my partner James to capture real moments that spark your emotions. We love weddings in all shapes and sizes, from adventurous elopements to full on, every-last-member-of-the-family is invited celebrations. Our approach is very unobtrusive, yet dedicated. We don't take our clients trust lightly, and we work hard to provide you with photographs that are authentic, playful and fresh. We're big believers that your wedding day should be the best day of your life, so that's why your photography with us will be fun and rewarding. For 9 years we've photographed weddings and elopements across Gibraltar, Spain and in several other countries, but we are always happy to travel to a new location.
 It's important that you find someone whose work you love, but we believe it is just as important that you find someone who will bring out the best of who you are in your photos. The two of you are about to start the most exciting, life-changing experience of your lives together, and choosing someone to capture your special day through photography is a big decision. Please take some time to browse this website and our 
blog, or have a look at our Instagram and MyWed pages.



Radka Horvath Photography – Wedding Photographer in Gibraltar & Spain
Kind Words
Carla & Sinead, Gibraltar, October 2021 
Hey Radka!
The photos are immense! We had a very emotional night last night watching the sideshow. I'll be sure to download them all ASAP as I can imagine they will take some time to download.
Again, thank you to you and James for capturing our magical day. You exceeded the already very high expectations we had 😍
It was a pleasure working with you. Thank you for going above and beyond and providing such an amazing service throughout.
All the best ♥
Carla & Sinead
***
Sarah & Pierre, Tarifa, Spain, July 2021 
Dear Radka & James,
Words cannot express the gratitude we feel for capturing our wedding day so perfectly!
The pictures are amazing and so were both of you. Seeing these pictures makes us relive our fairy tale wedding!
Thanks again for everything!! We will select some pictures for our album soon.
Warm regards,
Sarah & Pierre
***
Khyati & Denis, Gibraltar, April 2021 
Hi Radka,
Thank you so very much. I have no words to express my gratitude.
We love, love, love the pics.
If I ever have a "proper" wedding in any part of the world, I am flying you down😋🤗🤗
Wish you all the best and sending lots of love.
A big thank you to your husband as well for being our 2nd witness.
Thank you again
***
Anastasia & Chris, Gibraltar, October 2020 
Dear Radka, We are super amazed with these photos!🤩 Everyone has commented on what an amazing eye our photographer had. 😉 We couldn't be happier with these photos. We are so grateful (and lucky!) to have had you snap these special moments for us so that not only do we have them as keepsakes, but also we could share the special moments that occurred with our friends and more importantly our parents who were not able to be there with us on that day. These photos have helped them to experience the day with us. Thank you so, so much. 💖So much gratitude to you,
Chris and Ana
***
Lee Ann & Gabriel, Gibraltar, September 2020 
Dear Radka,We are so very thankful you were there. You stepped in and have produced amazing photos which could not be bettered. You have captured the joy of the occasion, the glances between individuals. They are honestly the best wedding photos I have ever seen. Such a great combination of "posed" and natural shots, of colour and black and white. Even setting the scene with the marvellous shots of the hotel and the wedding sign. You were not bossy and annoying like many professional photographers I have come across. You fitted in like a friend of the family…No one could imagine the stress going on behind the scenes, before and during the afternoon.We are so very thankful that we have these lovely photos to remember our special time together. It had been really "eventful" and you managed to capture our genuine joy. We even got to use the "flower confetti" the groom's mum had dried out. That arch was just perfect and the shot was used as Lee Ann's initial Facebook photo
Thank you so much. Without planning it, we have got the photos just as we wanted; better than the Oxford photographer we originally booked 😁 You were really God-sent 🙏
So delighted to be able to share these with our friends and family. THANK YOU 😁
***
Sarah & David, Gibraltar, August 2020 
Radka!!
Dear goodness, I'm so happy! First of all, I am SO surprised to receive them so early. Thank you so very much; David and I are together now for just two more days
so it was just perfect seeing them together in person! These photos are beautiful and they tell such an accurate story of how light and fun this day was. Thank you SO much again, your work is simply gorgeous and I'm so happy we had you!
All the very best,
Sarah and David
***
Claire & Richard, Gibraltar, July 2020 
Radka,
These are absolutely brilliant! We are SO pleased to have these gorgeous photos to remember our wedding day by and we are so excited to share them with family and friends. Again, I am so grateful you were able to share this experience with us. Richard keeps saying "Radka has really outdone herself!" You managed to make us 'photo virgins' look so nice and not too sweaty 😉
Happy to serve as a reference and please do share any glowing feedback with potential clients. In due course, I will put some photos on my Insta and tag you!
Warm regards,
Claire
***
Rachel & Neil, Gibraltar, December 2019 
Dearest Radka,
Words cannot express our gratitude to you for these absolutely stunning pictures. You are a true artist and we are so grateful and honoured to have had our wedding photos taken by you.
I know I said to you we are not the kind that really take photos. For me, it´s because I am very critical of myself and always see the parts of me I dislike. But what you have done is incredible because when I look at myself in the pictures I feel absolutely beautiful. I was so nervous that I wouldn't feel that way, but as I said, you are a true artist and your talent is inspiring.
Thank you again, from the bottom of our hearts. You and James made such a special impact on our day, and that is something we will forever treasure. Without a doubt, we will see you both again for a drink in Gib the next time we visit.
All our love, thanks and best wishes (I can truly never thank you enough).
God bless and Merry Christmas,
Rachel and Neil Juniper
***
Louise & John Ojen, Spain, October 2019
Hi Radka & James,
John and I cannot thank you both enough for producing the most fantastic photographs of our wedding. They just capture the whole day so naturally and beautifully. We are both just blown away by the shots, we can't stop looking over them, beaming from ear to ear. You are both amazingly talented and we're so glad we had you there capturing memories that we will cherish forever. THANK YOU!
Kindest Regards,
Louise & John xx
***
Kate & Thiago, Gibraltar, August 2019
Hi Radka,
Thank you so much for the beautiful photos! We're so happy with them and can't wait to share with family and friends. Thanks again for being part of our special day and giving us these beautiful lasting memories.
We'll definitely be in contact in future for our celebration with our family and friends.
Best wishes,
Kate and Thiago xxx
***
Alexa & Mike, Gibraltar, February 2019
Thank you to Radka (and James) for the INCREDIBLE photography and everything in between! The photos really captured so much more than we could have dreamed of – truly spectacular! Radka has an eye for beauty, setting and intimacy that I have never seen before. Photo after photo was stunning, we could not believe how much the photos evoke emotion and nuance. Radka was creative and accommodating, made us feel completely relaxed and able to enjoy taking the photos and being ourselves. A thousand thank yous for the gorgeous photos and so much more! We would give ten stars if we could!
***
Abigail & Joe, Sotogrande, Spain, June 2018
"Dear Radka and James,
We have just had a look and we are in love with them. I have been in tears of happiness!! They really are wonderful – you guys have such an eye and they are exactly the relaxed style we wanted. We can't thank you both enough and certainly couldn't have asked for better people to capture our day.
Have a fantastic weekend and a very well deserved break when wedding season is over!
Love,
Abigail & Joe xx"
***
Nicola & Carl, Benahavis, Spain, June 2018
"Hi Radka & James
Thank you so much for our beautiful wedding galley, we are absolutely thrilled with the photographs.
We are so grateful that you were there on our special day and you captured everything we wished for and more.
Thank you so much for everything.
Kind Regards
Nikki & Carl xx"
***
Tess & Alan, Gibraltar & Spain, November 2017
"Where to start. For an elopement, I was ridiculously prepared, contacting Radka over a year in advance. I found her online and thought her photos just looked that little bit different, just what I wanted. She was great at getting back to me quickly, answering any of my silly little questions, and making suggestions as I hadn't finished planning everything yet. We kept in touch over the year as the day got closer and closer, so I was satisfied everything was going to be perfect. On the day she arrived early, so was able to get some early snaps of the other half while I was finishing makeup, and then of me getting into my dress. We did the first look pictures, and went off to the registry. We had previously organised for Radka's partner James to be our other witness, and luckily enough he was also able to be our chauffeur. I had said I wanted photos in the gardens, and at the beach, and other than that open to anything, but they went above and beyond to fulfil that request. While in the gardens Radka got us into the private plant nursery part of the gardens, so I could obsess over all the baby cacti and succulents, and luckily for the rest of the time there we had no other members of the public so we could take a thousand and one photos. Radka was really good at directing us as neither of us are particularly comfortable in front of the camera. We were able to just move around naturally, but also would get a "oo move like that, I love it!" to get those extra shots. James was a brilliantly entertaining driver, with great banter and great tunes, and he and Radka talked as we went about the best places to go. We went basically all over Gib to get the best spots, but as there was a giant cloud over the Rock it was decided that going into Spain for some local sun on the beaches would be the best idea. Once we had done all that it was time to go home and relax. The next day Radka sent a sneak peek of some of the photos, which was so amazing as it was super quick and gave me something to tide me over until the photos arrived just over a week later (online) and just under three weeks later for the (adorable) wooden USB stick and three cute little printed photos to arrive, plus highly skilled cartoon artwork on the envelope! This day was the best ever, and everyone has been commenting on how amazing the photos are (not just because we look bomb af in them), the style is perfect. It was really important that we had a good record to show to friends and family as we didn't tell or invite anyone to be a part of the day, and Radka has delivered this. Who you are as a person will play a part in how your wedding day and photos turn out, and for us as a couple Radka and James were the perfect fit.
Thank you so much, again, I can't wait to have children to show them how amazing we looked and how you can have your day however you want it, no one else needs to know and it will still be the best."
***
Sarah & Jan, Estepona, Spain, September 2017
"Hi Radka,
We are absolutely overjoyed with the photos. They are incredible, and really capture the emotion and essence of the day. You are both truly artists. We are both so happy to have such stunning photos to look back on for years to come. Thank you so much! The only problem we have is choosing which ones to print as there are just so many good ones!
A lovely problem to have indeed.


Lots of love
Sarah and Jan x"
***
Christina & Kevin, Antequera, Spain, September 2017
"Hi Radka,
Thank you so much for providing the link to the photos, they are just wonderful – we love them! We can see that you both worked so had to capture special moments throughout the day and they really do reflect what a fantastic day it was.
Many thanks again,
Christina and Kevin"
***
Tanya & Nick, Vejer La Frontera, Spain, August 2017
"Hey Radka and James,
Wow this is literally the most perfect timing! We are just at the airport about to fly to London for the weekend to spend it with Nicks daughter Emily. So we will be able to show her all the photos!
We had the most fun day with you both and you captured every smile laugh and happy tears! We both tend to shy away from any photo but you made us feel so comfortable and we enjoyed the giggles.
So many great memories that we wouldn't have remembered if you hadn't have captured them!
Thank you again so so so much!
The two Jonesys & little Jonesy Xx"
***
Zoe & Tariq, Malaga, Spain, August 2017
Hi Radka,
WOW! I can't tell you how excited we were when your email popped into my inbox today! We are completely blown away with how stunning the images are. You and James have captured so many precious moments. You have such a talent for taking such beautiful, natural photos and it's incredible the way you manage to get shots of so many individuals; not a single moment or person goes unnoticed. We absolutely adore the photos and really cannot thank you enough.
Love and best wishes,
Zoe and Tariq xx"
***
Jade & Philip, Alhaurin, Spain, August 2017
"Hi Radka & James,
Thank you so much for the wonderful photos! We love them so much! 😉 It was really a great day and we are really happy that you shared the happiness with all of us.
Thank you again for the great memories.
Jade, Ian & Philip"
***
Natalie & Dan, Marbella, Spain, July 2017
"Radka & James,
Where do I start….I'm honestly speechless. I haven't stopped smiling since I opened your email this morning, we are literally so happy. Thank you so much for capturing the day so beautifully, bringing back memories and moments that we had completely forgotten about. We can't thank you guys enough, you were so wonderful on the day and I can't even begin to explain how easy you made it for us both (especially with my fear of photographs!). Dan is away at the minute so I've promised him we'll sit down properly at the weekend and look through them together, but I obviously had to take a quick look through and send him a couple!
Again thank you so much for everything, you're not just amazing photographers but truly a wonderful couple and I'm so happy you were part of our big day.
Nat & Dan"
***
Ali & James, Sotogrande, Spain, April 2017
"Hi Radka!
I am absolutely thrilled with the photos, they are better than anything I could have imagined, I can't thank you enough! I literally did a little dance when I saw them, I've loved showing them to the family, who have been equally ecstatic!! They are so, so beautiful, and you've caught some truly precious moments which would otherwise have been completely missed! Thank you, from the bottom of my heart!
Ali xxx"
***
Marie & Ted, Estepona, Spain, October 2016
"Choosing Radka as our wedding photographer was a no brainier having seen her stunning work on previous weddings. What we weren't expecting, was what we got from Radka and James on our day. Unbelievably talented, knowledgeable in their craft and professional, an all round joy to have with you on your big day! As soon as Radka stepped into my wedding preparation bubble of happiness, it was like she'd been there all along. She's such a lovely, genuine person and immediately puts you at ease which is definitely a huge bonus! Being a little unsure of being in front of the camera, we spent the entire time during our shoot doing our own thing, laughing and having special moments together which were all captured so beautifully. Absolutely nothing was too much to ask of Radka & James on the day and we ended up with the most incredibly beautiful album that exceeded all of our expectations. They captured our dreams coming true in exquisite detail and we couldn't be any happier with the finished result! We feel so lucky to have had Radka shoot our wedding. If we had to do it all a thousand times over, we would honestly choose her again and again! Thank you guys so much for everything and for being a lovely addition to our wedding day!
Wishing you every deserved future success,
Marie & Ted xxx"
***
Rachel & Dean, Casares, Spain, September 2016
"Radka and James are amazing! So professional and discreet, we barely noticed them taking our wedding photos! They are also very genuine and friendly people, so you are at ease straight away! Clearly passionate and talented at what they do and we would encourage anyone looking for a wedding photographer to look no further! We can't thank them both enough and feel like we have made new friends in the process! The wedding day can be a bit of a blur with everything that's going on, so to have such professionals capture all the natural and posed moments of our day is a treasure to keep forever."
***
Annette & Nikolas, Malaga, Spain, May 2016
"Sorry for not getting back to you earlier. We really love the photos, the colours and the warm feeling they give! We could not be happier. You did an amazing job since most of the time we and our guests did not even notice you were there! Thank you so much!"
***
Vicky & Kenny, Phuket, Thailand, February 2016
"Radka was the only person with me when I got ready for my big day and she was brilliant, it was just like having a best friend there, bear in mind we hardly know each other, she is just that sort of genuinely wonderful soul that has a wonderfully calming and uplifting personality. I couldn't have asked for a better start to my day. There is one thing I can say about Radka, she understands and interprets very well what you are looking for out of your photos and despite having to deal with some very difficult conditions, extreme humidity, poor lighting and the annoyance of the hotel photographer, she still managed to capture the most amazing shots of our wedding. I cant thank her enough for her making my day so special, being a wonderful person (friend), so accommodating and capturing such fantastic memories that make me smile every time I look at them. Both James and Radka are superb at what they do and I just hope this isn't the last time our path's cross!!"
***
Annika & Rich, Marbella, Spain, August 2015
"I just wanted to say thank you so much for all of yours and James' hard work on our wedding day.. My goodness – the photos are absolutely amazing, I haven't stopped smiling, crying and laughing. We LOVE them, thank you so, so much! I can't believe we actually look like that! We had the best day of our lives and we will most definitely cherish the photos for a lifetime!
We also wanted to say an extra thank you for helping us so much with the Photo Booth. You didn't have to spend so much time helping us to get that part right with the lighting and we are so grateful! Thank you xx
Love and best wishes,
Annika and Rich xxxx"
***
Clare-Ann & Tommy, Estepona, Spain, July 2015
"Thank you so much for the photos!! We are on the last night of our honeymoon and it is the best thing ever to get the photos!!!
I only have my iPhone with me so I can't wait to get home tomorrow and look at the photos properly. They all look amazing though!!!
I will send you a proper email soon. Thanks for everything, yourself and James were absolutely fantastic!!!!"
***
Andrea & Chris, Casares, Spain, June 2015
"We are just back from honeymoon and have received the wedding photos! Such a lovely email to come home to! They are absolutely amazing and we are still going through them. I'm crying and laughing at the same time. I'm in love with the photos taken at sunset, you are amazing!"
***
Claire & Jon, Benahavis, Spain, May 2015
"Thank you so much for getting the photos back to us so early, they are absolutely fantastic!! We love them and our friends are going crazy for them on Facebook.
Myself and Jon would also like to thank you and James again for the incredible job you did, we can not recommend you highly enough. All the best for the future and I hope you don't mind but I have passed your details on to a friend of a friend who is getting married in Marbella next year (she loved the pictures too!)"
***
Gemma & James, Estepona, Spain, May 2015
"Thank you so much for the online gallery – AMAZING. I love the attention to all the details and the sunset and ceremony shots are magic. Really happy with them – BIG THANK YOU! I love your style and I'm so happy with the result! WONDERFUL. xx"
***
Irina & Lewis, Gibraltar, December 2014
"The pictures are awesome! I am so grateful for having you there! All those beautiful emotions are now coming back just by looking at our gallery… Thank you!"
***
Sally & Dave, Estepona, Spain, October 2014
"WOW WOW WOW!




Thank you soooo much for the photos. I wasn't expecting them for another few weeks, so that was a lovely surprise.
They are absolutely incredible. You've made us all look like movie stars – not an easy task haha! I can't thank you enough. The shots are stunning, and the lighting looks just beautiful – we are so happy.
Thank you so much for your hard work, I am a quite speechless over them. I've shown a few people so far and they said that they are the best wedding pictures they have ever seen! My friends are quite biased, but I thought you would like the feedback anyway 😉 "
***
Ela & Pablo, Sotogrande, Spain, September 2014
"Radka, the photos are absolutely beautiful. You captured so many moments that we had already forgotten, so many emotions, and far too much champagne!
I love the amazing pictures of people taken during the cocktail hour and the dinner; they look so true to the happiness of the day…..
The pictures read like a story that comes alive in the photos, for example when Pablo said "novia"(girlfriend) instead of "mujer"(wife) during his speech…
We really enjoyed going through the album, and spent around three hours looking at all the photos!"
***
Laura & Ben, Benahavis, Spain, August 2014
Laura – "Wow!!!!!!! We have just looked through the photos and we have laughed and cried, they are just stunning. We can never thank you enough for capturing our day so perfectly."
Ben – "As a semi pro – keen amateur photographer, who has only shot 3 weddings in my life I know I can only dream of getting shots that capture the whole day as beautifully as you and James have. The work you both put in did not go unnoticed and you both seemed to make it look so effortless and natural."
***
Sarah & Dec, Estepona, Spain, July 2014
"Radka, I have just been looking and looking at the photographs!! You are truly a gifted photographer, I keep seeing news ones each time I look and new moments. You caught interactions between so many people, things that we missed on the day because we were running around to everyone. I adore each and every photo and they will be treasured for years and years to come, not just by us, but by our friends and family who absolutely love the pictures too. I can't thank you enough for capturing our day so perfectly and making it look even more perfect than it was. Thank you so so much, I just wanted to send you this Thank You as I am looking at the photos now and I´m bowled over again!!!"
***
Celine & Brian, Benahavis, Spain, June 2014
"We love, love, love the photos, I have been looking at them constantly. I wanted to send you a nice email to thank you for your work but every time I go to do it I end up looking at the photos again, much to the annoyance of Brian. From seeing your previous work we knew your style was the one we wanted, and felt that if we got similar images we would be delighted. I am so happy we chose you as our photographer, and am beyond happy with our photos. I love how you captured our day from start to finish, your style is in no way imposing and seems so effortless. You have given us beautiful images that really captured the feel of the day and have a lovely flow to them. You managed to capture so many wonderful moments that trigger such special memories of the day for us. We have beautiful photos, which we will cherish forever, particularly the images of our parents and the boys. I still can't believe how many pictures we actually received. So a very sincere thank you to yourself and James for giving us such precious photos."
***
Ela & Pablo Engagement, San Roque, Spain, April 2014
"The photos are amazing, I love them all, especially the one with the horse and me close together. Great job, we will put them on our wedding website, and in the photo frames in our home. You definitely have talent, your photos are so true. Thank you for such lovely memories for a lifetime. :)"
***
Magdalena & Neil, Tarifa, Spain, September 2013
"We would just like to extend a massive thank you to Radka and her partner James for producing such high quality work during our special day. We were left in awe at the sheer intensity of the pictures in which they managed to capture the most intimate moments like a picture book. Most impressive was the fact we did not see Radka or James for the majority of the evening which is even more of a compliment that they produce work of this quality without being invasive. Radka made us feel relaxed throughout the lead up and was in every way endearing and professional whilst adding a sense of humour and lightheartedness to what was already a busy and stressful time."
***
Ciara & Turlough, Estepona, Spain, August 2013
"Radka worked so incredibly hard, and started her day much earlier than scheduled.  It was particularly hot on our wedding day and she managed to work with no air-con in my hotel room, helping the bridesmaids locate my missing bracelet, and snapping like crazy in the church without being in any way obstructive.  The quality of her shots are outstanding and I'm so glad we selected her, and I suspect in the not too distant future she will be a most sought after photographer."
***
Maria & Simon, Estepona, Spain, July 2013
"Radka´s photography is beautiful.  She arrived early on our wedding day and was relaxed, warm yet totally professional.  She fitted in with everyone on the day and all the guests commented on how lovely she was.  Our wedding photos were more than we could have asked for – stylish yet natural. I would absolutely recommend Radka again and wish her all the success she deserves. 100% happy!"
***