FAQ
Frequently asked questions
Where are you based and do you travel?
I usually work in Gibraltar and Spain but I am more than happy to travel anywhere. Depending on the location, travel and/or accommodation fees may apply.
How do we book you?
Just e-mail me at radka@radkahorvath.com or get in touch via the 'Contact' page. I will get back to you within 24 hours regarding date availability. From there we can go over the packages, pricing, and all other details.
How far ahead should we hire you?
Once you have decided on your wedding date, please contact me as soon as possible as dates tend to fill up fast, especially during the popular spring and summer months. Some couples book up to a year in advance due to limited availability in peak season. The pandemic has also delayed many weddings during 2020 and 2021, so 2022 and 2023 will be very busy years for many wedding suppliers.
Do we have to pay a deposit?

I ask for a retainer fee of 250 GBP (or 250 EUR in Spain & the EU), payable when we agree on your wedding date. This fee is non-refundable.
Do you offer engagement sessions?
Yes, I offer engagement or pre-wedding sessions prior to your wedding. These can be a really helpful experience, they give us the chance to get to know each other better and you also get the opportunity to feel more relaxed in front of the camera.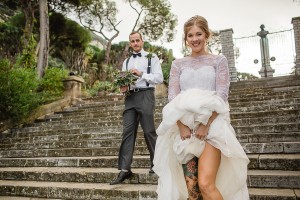 Do you work with an assistant or second shooter?
At full day weddings I always work with a second photographer; this gives your wedding story two different perspectives.
I hate posing for pictures. Do I have to pose?
Although I do pose a few of the bride & groom and family portraits, my style does not rely on posed photos. I want my clients and their guests to feel relaxed and comfortable, with the bare minimum of intrusion to their day.
When do we get to view the final images?
Approximately 6 – 8 weeks after the wedding date depending on the time of year. Full coverage of an average 8 hour wedding will provide you with a minimum of 800 images. Each photograph is carefully selected and edited, and you will be able to view the final album in your own private, password protected online gallery.
In what format will we receive our finished photos?
All of my packages include a private online gallery with high resolution images optimised for print. The original copyright of the photos will always remain with myself, but clients are of course free to use and print the photos for themselves, friends and family.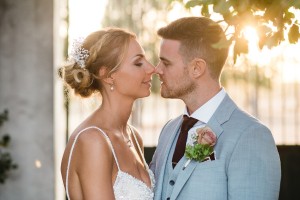 Do you offer photo albums?
Yes I do, please contact me for further information regarding album styles and pricing.
Do you offer video services?
I focus exclusively on still photography. I am, however, happy to refer clients to a few select videographers with whom I have worked before.
Do you shoot elopements?
Yes! As the Beatles sang in The Ballad of John and Yoko, ' You can get married in Gibraltar near Spain'! I love shooting elopements, my minimum booking time is 2 hours.